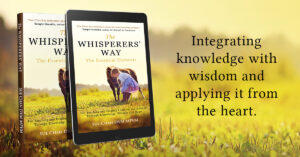 We are happy to announce that Dr. Chan's book is finally available on Amazon.com! This is a comprehensive explanation of the method she has developed to work with difficult animals and even people. The book incorporates philosophy and techniques used by Horse-, Dog- and People-whisperers which have a basis in neurophysiology.
Other books in this series will go into more depth on techniques specifically for horses and for dogs as well as the use of animals in therapy work and safe handling and restraint of animals by animal professionals.
Bulk orders at a discount can be made by contacting Dr. Chan.
Here is a link to pediatrician Dr. Robert Hamilton's podcast where they talk about the book:
Please check out the listing on Amazon.com!